SPIRITUAL LIFE SKILLS SESSION
We used to travel to various regions to present teachings and minister to people on a one on one basis, things we still do one on one sessions via Zoom invitation in the comfort of your own home. In extreme exceptions a session can be arranged with necessary permits.
Have you been experiencing a blockage in your life or some repeating unfortunate events? Are you calling out, just like Gideon in the Bible in Judges 6:13 when he spoke to the Angel of the Lord:
"But sir, if the Lord is with us, why has all this happened to us? Where is all His wonders that our fathers told us about when they said, Did not the Lord bring us out of Egypt? But not the Lord has abandoned us and put us in the hand of th Midians."
We must understand that satan uses strongholds in our lives, to prevent God's blessings to come through. Perhaps it is time to break those strongholds in your life through Christ, just like Gideon had to do when he destroyed and broke the Altar of Baal that was honored by his fathers. These strongholds can be bloodline curses, sins in previous generations, trauma, timelines, re-occurrences of unfortunate events and many more. What ever you are facing, God loves you and He wants you to overcome it through Christ and get healed.
Choose your personal appointment with Pastor Gideon Niemandt or Pastor Gwen van Staden. The "Breaking the Chains course" is compulsary for your first appointment.
R750 for Zoom

R950 for personal face to face appointment on pastor's recomendation
Contact our office at 0746846472 to secure your booking.
IF YOU WANT US TO STAND IN PRAYER WITH YOU WITHOUT A BOOKING, PLEASE FORWARD YOUR REQUESTS TO office@soldiers4christ.co.za
SELF TEST
TAKE THIS SELF TEST TO DETERMINE WHETHER YOU MAY NEED A LIFE SKILLS SESSION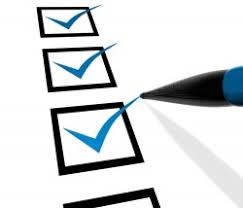 1. Have you experienced a re-occurrence of financial losses or job losses?
2. Is there a re-occurrence of early deaths or illnesses in your family?
3. Is there a re-occurrence of miscarriages or still births in your family?
4. Have you ever experienced trauma such as emotional, physical or verbal abuse?
5. Have you ever experienced sexual abuse such as molestation of rape?
6. Have you suffered from Satanic ritual abuse?
7. Have you experienced attacks from spirits, hearing voices or had suicidal thoughts or attempts?
8. Have you played occultic games, occultic online games or called up spirits?
9. Do you struggle to pray, read bible and listen to worship music?
10. Did you ever suffer from severe rejection or divorce?
11. Do you feel trapped in fear and have overwhelming nightmares?
12. Do you harm yourself by cutting or have anorexia, bulimia, insomnia?
13. Do you suffer from any personality disorder, MPD, OCD, BPD, ADD or schizophrenia, ADHD?
14. Have you engaged into various sexual relations in or out of marriage?
15. Do you seem to have no breakthrough no matter how hard you pray?
16. Have you used drugs or alcohol or have a addiction for gambling?
17. Do you hear voices who tell you to do illegal acts, blaspheme or do immoral acts?
18. Have your ancestors been involved in free masonry
19. Do you suffer from sever incontrollable outbursts, or anger, violence?
20. Do you suffer from spiritual sexual drams or hinderance of a normal intimacy in marriage?
If you answered yes to any of the above questions, we recommend that you may need a Spiritual Life skills/Deliverance session.